After a long year away, I'm finally back home for a much-needed break.
Yesterday in my zeal for doing the family's laundry and saving the planet, I happened to hang a bunch of clothes outside to dry as opposed to using our dryer. My parents were initially against the idea (there were far too many clothes for the outside rack to handle), but relented after I made a logical argument.
They were right (as always). There were more clothes than space on the drying rack or indeed any obvious line, so I decided to make use of the ample garden space and hang some clothes on the branches of some of the larger and well-established bushes in our garden. One of the bushes I used was a seemingly sturdy plumeria in full bloom, and I hung a single T-shirt on its branches…which seemed to hardly alter it. Or so it seemed…
Twenty minutes after I left, when a gust of wind came through, the seemingly large, and unwieldy branch that held the shirt came crashing down and took down another large flowering branch with it. My dad and mom who take such pride in their garden came running out to see what the noise was. They didn't see the T-shirt, and were standing around puzzled, when I came by. For several minutes, I teased with the idea of covering up my tracks (acting like I had no clue either), but that idea went away quickly when my dad finally saw the offending T-shirt and stared me down. They said nothing, but I knew what they were thinking. Dad went inside to get a drink of water before attempting the clean up.
While he was gone, I set about fixing the mess I created. I apologized to the tree, removed the offending T-shirt and placed it in a safer location to dry, then proceeded to clean up the mess and fix it as best I could. In a few minutes, I pulled out all the flowering buds and flowers and had them in a vase; the fallen branches were cut down and put into the composting bin, and the main trunk was bandaged where it had been badly bruised from the branches being ripped off. I even pruned the rest of the bush to ensure the wind wouldn't injure it further. The floor was then cleaned, and the place looked as good as new.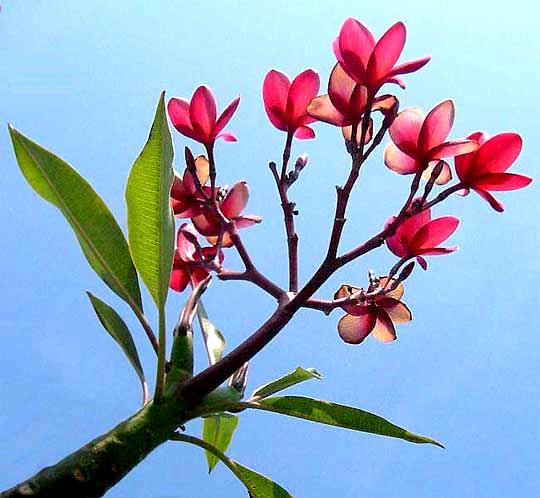 When dad returned a few minutes later, he was surprised to see everything back in order so quickly. I looked him in the eye, apologized and walked away. I could be wrong, but I saw a glimmer of pride in my dad's eye as I walked away, probably from having raised me right. No more was said about the incident, and that was that.
What I've learned over the years is that its not so much screwing up that matters, but how you set about fixing it that matters. We ALL screw up (people who don't understand that are NOT the norm), and sometimes we screw up badly. What matters more is how you deal with the situation…take responsibility and set about fixing it. That's the key to being forgiven and moving on.